Standard type, L & IN type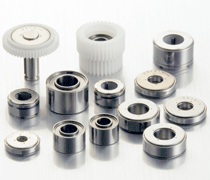 It's a small-size one-way clutch with high performance, which was developed by our company with the miniature bearing technology.
The standard type and type L made of high-carbon chromium steel are well sold due to their long lifespan and high compatibility with shafts.
We are capable of manufacturing ultra antirust stainless steel bearings.
Standard, L & IN type

007 One-Way clutch (standard, L & IN type)-A(PDF:301KB)
GXZ Type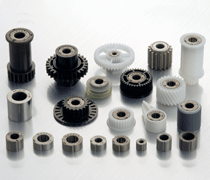 Made from sintered metals and stainless steel, the GXZ type is not affected by external influence due to no resin used in its basis. Furthermore, without inner ring equipped, it facilitates proprietary shaft inserted into the clutch. It may be delivered alone or together with accessories such as gears.
GXZ type

008 One-Way clutch (OWC-GXZ) & (PDF:371KB)

Deprecated: mysql_query(): The mysql extension is deprecated and will be removed in the future: use mysqli or PDO instead in /www/wwwroot/origin-shanghai.com/en/right.php on line 27

Warning: mysql_fetch_array() expects parameter 1 to be resource, boolean given in /www/wwwroot/origin-shanghai.com/en/right.php on line 27